When you think of Tuscany your imagination immediately conjures romantic images of rolling green hills cloaked in mist, cobbled streets lined with tall and elegant Cypress, and traditional meals featuring rich local cheeses and wines. Tuscany is all of this, and so much more!  It's no surprise Tuscany's rich colors, textures and history have inspired artists for centuries. This workshop will give you a true taste of Tuscany by introducing you to some of its most iconic locations and also some of its hidden gems!
Our entire workshop will be centrally based out of an amazing, traditional Tuscan villa with stunning views of the rolling hillsides. This ideal location provides easy access to everything the surrounding region has to offer. Our workshop takes place during the most idyllic time of year when the iconic mists are frequent, the rolling hills are most lush, and the countryside is coated in wildflowers. Each and every day we will be chasing the elusive mist, the golden light and some of the finest cuisine the region has to offer. This is not just a photography workshop – it is a fully immersive experience you will never forget!
This workshop is designed for hobbyist and professional photographers alike, and you can count on receiving individualized guidance and feedback. All of my expert knowledge will be used to ensure we find the best light and compositions in Tuscany and that you have a comfortable and enriching experience. I will always be available to provide technical support and guidance, and at the end of this workshop, you will depart with an impressive portfolio, new advanced shooting and processing techniques, and epic memories to last a lifetime!
Below is a standard itinerary; however, the schedule may change due to weather and other conditions. Maintaining our flexibility allows us to revisit some locations if conditions were not ideal the first time. We will also have a model available for one or two shooting sessions to provide a sense of scale and the true spirit of the Tuscan countryside.
What You Will Get From This Workshop
This workshop is designed to improve your technical photography skills, provide prime opportunities for amazing images, and create a rich and authentic Tuscan experience.  My goal is to not only take you to the perfect locations at the perfect time, but to specifically target your individual photographic needs to enhance your technical skills.  
We will have multiple shooting sessions each day to put your new skills to the test and apply the feedback you have received.  This ensures you learn through practice and I will be there to guide you each step of the way. Post-processing sessions will be included in the master classes to ensure you are getting the very best out of the experience at every turn and can create images with real visual impact.
Some of the techniques covered include:
Creating balanced compositions

Using the light and finding the correct exposure

Maximizing your lens choice

Using layers to create images with depth

Creating multi-image panoramas

Using filters and multiple exposures for images with wide dynamic range

Focus stacking and using powerful foregrounds

Using Lightroom and Photoshop to enhance the visual impact of your images
To create amazing images of Tuscany, I have carefully designed this workshop to take place during the most ideal time of the year.  Because our schedule is flexible, we will be able to chase the best conditions each day so you have the best opportunity for great images.
Finally, a true Tuscan experience is about more than just the spectacular landscape.  Tuscany is also about a rich experience of culture, cuisine and history! Our amazing accommodations with sweeping views of the countryside will transport you to a simpler time, and our meals there will feature only the best locally produced cuisine.  Coming together over great food and wine undoubtedly will help make this a truly memorable trip from beginning to end.
Day 1
Our adventure begins at the Rome Fiumicino airport where we will meet in the arrivals hall at 1pm. From here, we begin our journey into the charming heart of rural Tuscany and have our first sunset session over the rolling green hills before checking into our stunning Italian villa and enjoying a traditional Tuscan dinner.
Day 2
For sunrise we will chase the mist to capture iconic and dreamy images of Pienza before entering the village for a sampling of the local wines.  During the afternoon we will use the golden light of the setting sun to create fabulously romantic images of the gentle green hills surrounding Val d'Orcia.  This time of year, the rolling green hills are often covered in abundant wildflowers like the lovely red poppy which provide excellent contrast to the rich emerald greens of the grasses.  Like other days, we will be dining in the evening at our amazing villa which serves locally produced authentic Tuscan meals that delight the palate with every bite!
Day 3
We will greet the sun at the beautiful, yet less well-known, emerald green hills of Crete Senesi.  Following sunrise, we will explore the ancient villages of Montepulciano and Monticchiello which are architectural marvels filled with cobbled streets and arched doorways.  Because these villages are perfect for street photography, we will spend the afternoon wandering through the winding alleys experimenting with compositions before having lunch at a local cafe.  On the return to our villa, we will have a sunset session over the rolling Tuscan hills featuring roads lined with the famously elegant Tuscan Cypress trees.
Day 4
In the morning, we will rise before the sun and set out to photograph one of Tuscany's most iconic and stunning villas – Podere Belvedere.  As your guide, I will pay close attention to the weather conditions and forecasts and we will follow the fog to create romantic images of the nearby area while the light is still soft.  We will return to our villa for an incredible locally sourced breakfast and some rest before heading back into the countryside for more shooting. Lunch will take place in a local village and we will likely return to the villa for some post-processing time before starting our sunset session.  For sunset we will visit the medieval Villa Gladiatore, and during blue hour we will explore the ancient streets of Bagno Vignoni.
Day 5
We will again be shooting in the Val d'Orcia area where there are many amazing sunrise compositions.  As always, we will be following the waves of fog to find the perfect compositions. Today, as with the other days, our schedule will be fairly flexible so we can take advantage of all the best weather and lighting conditions.  In the evening we will drive to Montalcino to photograph the historic stone walls and streets during a moody blue hour session.
Day 6
On this day, we will go off the beaten path to discover hidden gems called Sorano and Pitigliano.  These classical villages are small but pack a visual punch. They also have the added benefit of not being over-touristed which means we will have the streets and scenes to ourselves to work on intriguing compositions among the narrow, cobbled streets.  Of course, we will be taking full advantage of the light in the morning and afternoon to chase the light and the mist wherever it leads us!
Day 7
On our last day we will have our final sunrise session together.  This is a perfect time to soak in the golden light and reflect on the amazing memories we have made together.  After our last Tuscan breakfast at our villa, we will drive to the airport and bid our farewells. We will return to the Rome airport no later than 2pm.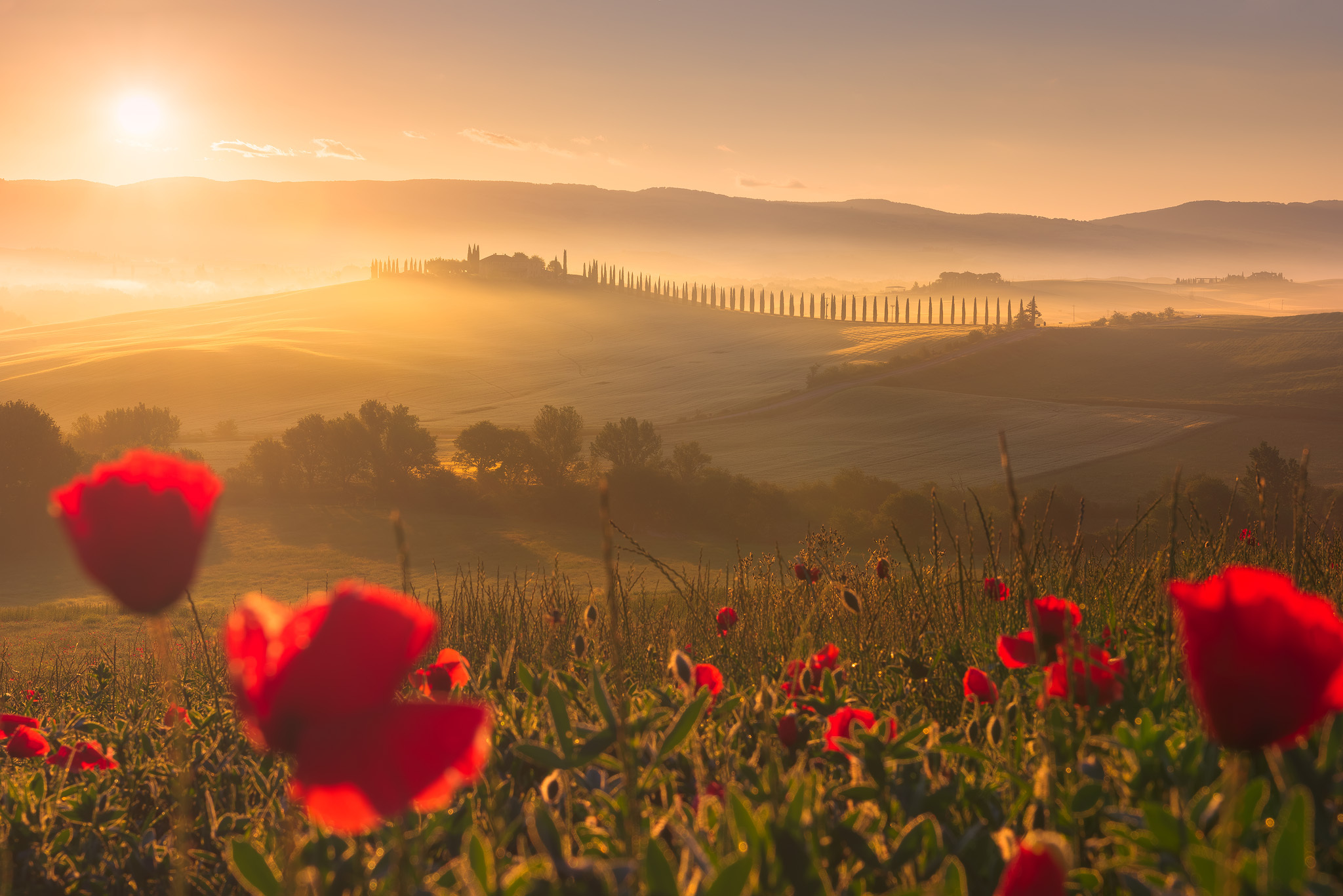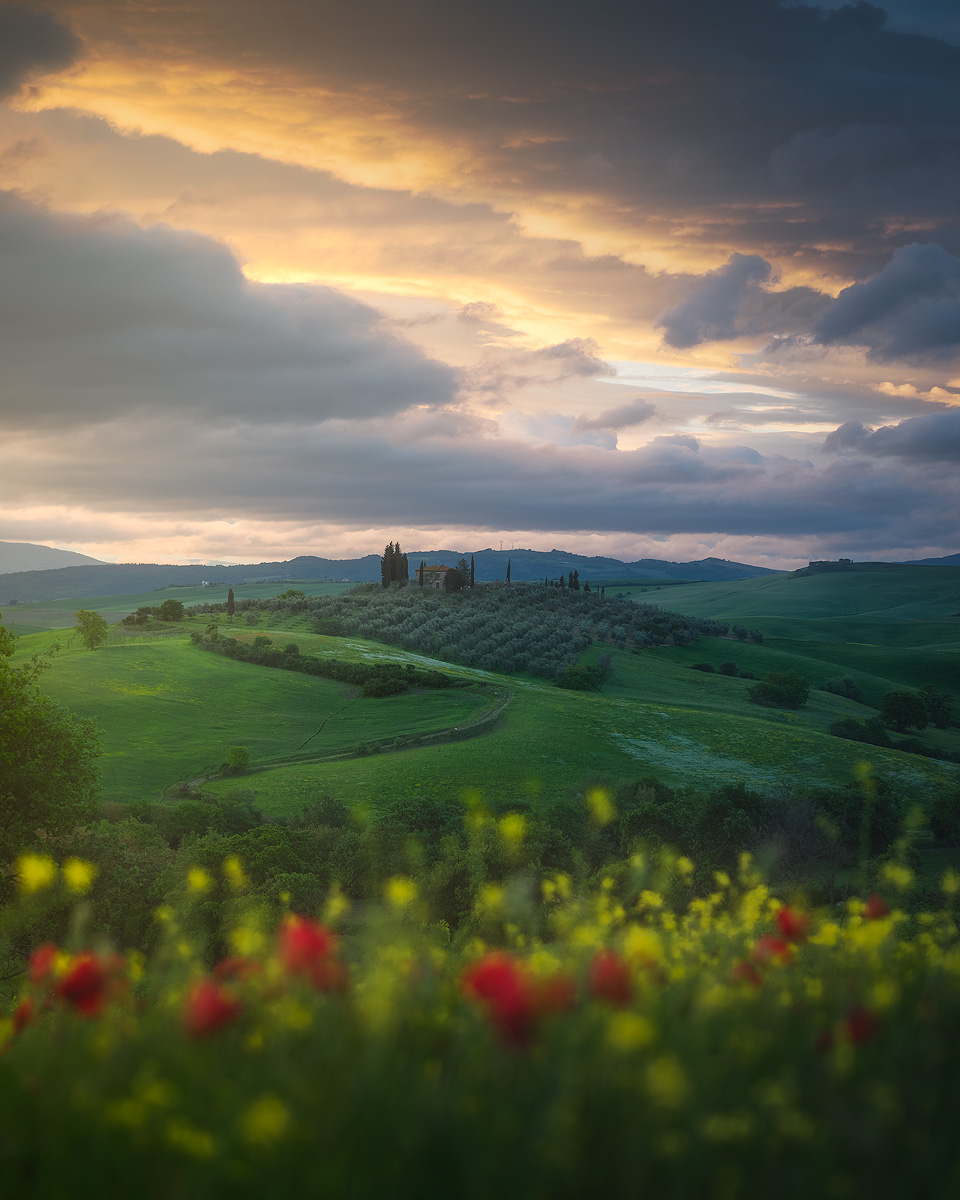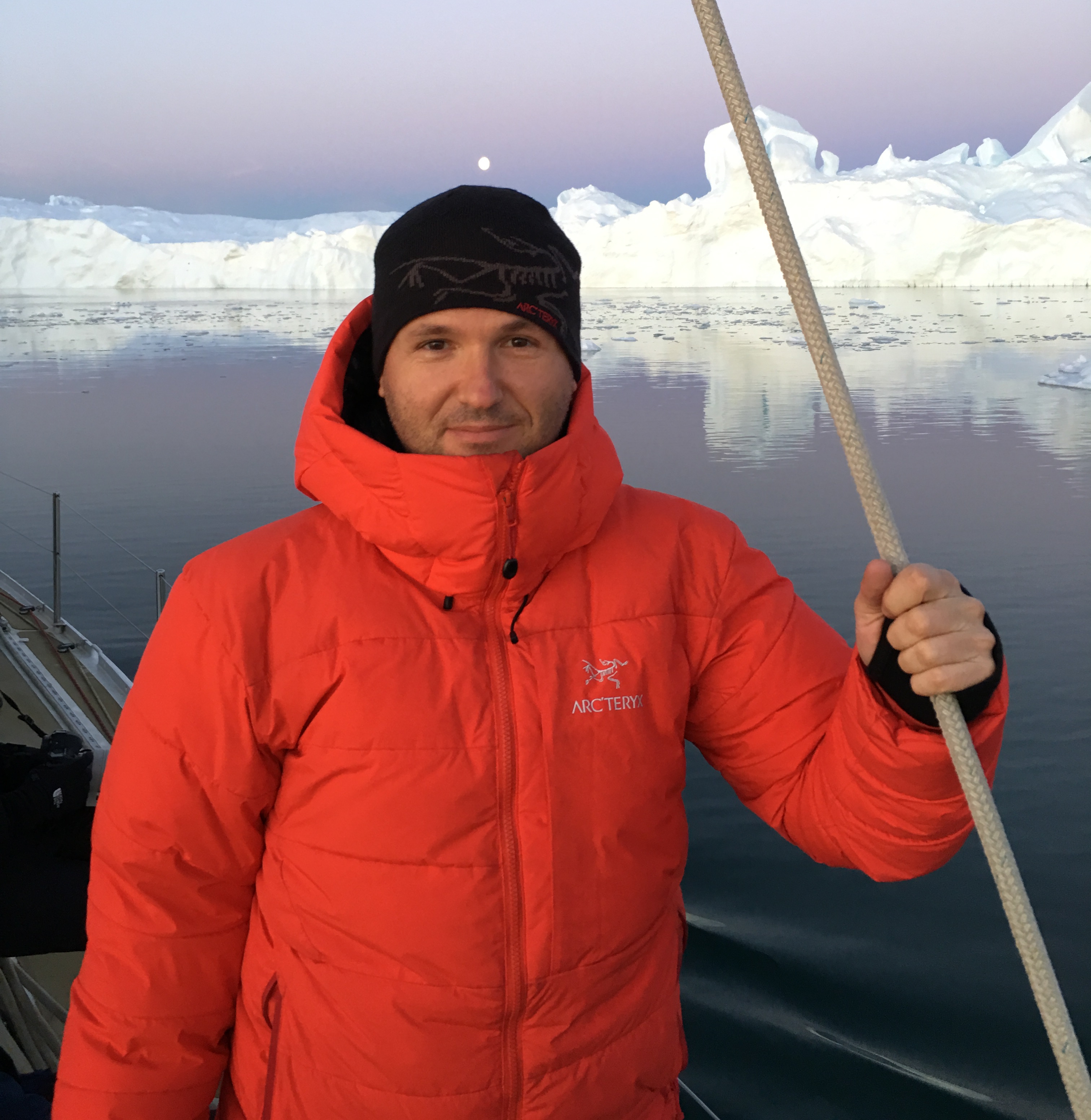 Dennis Hellwig
Tour Leader
Dennis Hellwig Photography
Our villa is an old Country House in a peaceful setting of vineyards and olive groves. The gardens and swimming pool with whirlpool system are surrounded by Cypress and Pine trees. At the restaurant, we will enjoy delicious tuscan cuisine, created from local products: wine, oil, cheese, mushrooms and truffles in season. Our rooms and apartments all have views, all around you italian countryside, that harmonises the work of man and nature, and offers a scenic beauty.
Disclaimer:  This specific villa is not guaranteed. In the event this villa is unable to accommodate our group size, we will find comparable housing in Tuscany.

Payment Details
Date
Price
Deposit
Payment in full
Spaces
May 8 – 14, 2022
7 days
$2,290
$750
90 days
prior to the workshop starting date
8 people max.
Payment and Cancellation Policy
A deposit of $750 is due at the time of booking.  The remaining balance is due 90 days before the start of the workshop. 50% deposit refunded prior to this. Refunds will be paid by the same method that the original payment was made.
What's Included
All transportation during the workshop

Lodging (twin share)

All meals during the workshop
Master classes and editing and feedback sessions during the workshop
Wine tasting
What's Not Included
Airfare to and from Rome airport

Alcoholic beverages

Visa (if required)

Single supplement (+ $350)
Disclaimer and Weather
My goal is to send you home with incredible and romantic images of Tuscany.  However, I cannot be responsible for the weather and my primary responsibility is your safety.  If conditions are unsuitable for shooting, we will use that time productively to conduct editing and feedback sessions.  The schedule does retain some flexibility which will allow us to work around possible inclement weather to the best of our ability.
Fitness Level
All shooting locations are easily accessible. There will be no hiking or climbing during this workshop; however, there will be some short walks over small hills to reach the best vantage points.
What to bring
Clothing:
Waterproof and windproof jacket and pants.

Thermal clothing layers and a warm jacket.

Layers of clothing considering that temperatures can be quite cool, particularly in the evenings and early mornings.

Wellingtons or fishing boots for walking through wet grass.

Casual clothes for meals and workshop sessions.

Spare shoes in case yours become muddy or wet.
Gear:
A DSLR or Mirrorless camera of any brand which you can operate manually.

A wide angle lens (ex: 14-24), a mid-range zoom (ex: 24-70mm) for wide-angle scenes or architecture photography in historic Tuscan villages

A telephoto zoom (ex: 70-200 mm) with additional tripod mount to this lens – the most important lens in Tuscany!

Filters such as a GND to help during sunset or a polarizer to cut glare during the afternoon.

A sturdy tripod.

A laptop for reviewing images during feedback sessions.

Spare batteries, chargers, and additional memory cards.