The Camargue region of southern France is well known for its natural beauty – especially its striking white horses! This workshop offers you a unique opportunity to engage with these majestic horses every day, and you will walk away with stunning images that truly capture their wild spirit! We will be photographing our own private herd of horses in their unique natural habitat as they are led by the iconic Camargue cowboys called "gardians." Each session will be like working in a fantasy as the white horses gallop through splashing golden water like angels in flight. To make the most of our opportunities, we will be photographing the horses in a variety of locations, and all of our sessions will take place during the golden hours of sunrise and sunset when the light is at its most breathtaking. 
This workshop is designed for hobbyist and professional photographers alike, and you can count on receiving individualized guidance and feedback. All of my expert knowledge will ensure we find the best light and compositions in the Camargue to show off our equine models each and every day. At the end of this workshop, you will depart with an impressive portfolio, new advanced shooting and processing techniques, and epic memories to last a lifetime!
Below is a standard itinerary; however, the schedule may change due to weather and other conditions.
What You Will Get From This Workshop
This workshop is designed to improve your technical photography skills, provide prime opportunities for amazing images, and create a unique and otherworldly experience with the majestic which Camargue horses. My goal is to get you to the perfect locations at the perfect times and to enhance your technical skills through guidance and feedback.
Having multiple shooting sessions each day provides the opportunity for you to refine your new skills and apply the feedback you have received so you can learn through practice. I will be there for guidance each step of the way and post-processing sessions included in the master classes will ensure you are creating images with real visual impact.
Some of the techniques covered include:
Photographing moving subjects
Working with animals in a natural setting
Creating balanced compositions
Using the light and finding the correct exposure
Using Lightroom and Photoshop to enhance the visual impact of your images
This workshop has been carefully designed to create a unique and private experience with these amazing white horses. Private sessions such as ours are impossible to achieve outside of an organized group, so this is truly an amazing opportunity to see the wild spirit of the white horses of the Camargue. Because the workshop is so carefully curated, you will have incredible opportunities to use the very best lighting and locations to create truly amazing images. This intimate setting will undoubtedly make this workshop a special experience from beginning to end.
Day 1
On the first day, we will meet at the Marseille Provence Airport no later than 1pm and drive to the Camargue National Park where we will have lunch. During this time, I will provide some technical guidance regarding your camera settings and focusing techniques to help you best photograph the horses before we begin our first photo session. During this session we will meet our equine models and refine our techniques for photographing them as they run through the water at sunset.
Day 2 + 3
In the morning we will be back in the water with the horses to take advantage of the soft light.  The "gardians" will help guide the horses through the sand or marsh to ensure we get dramatic and majestic images. During the afternoons when the light is harsh we will review images and conduct feedback sessions before returning to the park for sunset.
On one of these days the horse handlers will bring together two noble stallions for an energetic but harmless play fight. This will give you the opportunity to photograph the horses at their most lively and truly capture their wild spirits. During one of these days, with some luck and good timing we may have the chance to visit some of the newborn foals as they interact with their mothers in the meadows. During this time you will be able to capture precious and intimate images of this elegant breed.
Each shooting session is private and will take 1-2 hours in open areas with a herd of horses led by "gardians". Our sessions will alternate between the sandy Mediterranean beaches and the marshy lagoons to ensure we have a diversity of landscapes and lighting. When we are not photographing the horses, we will be exploring the natural wetlands which are a haven to many species of birds. One afternoon we will visit a National Park to see hundreds of colorful pink flamingos in their natural habitat! On other afternoons we will visit a nearby village and have lunch at a variety of delicious local restaurants.
Day 4
Again, we will have sunrise and sunset sessions with the beautiful Camargue horses. Between shooting sessions we will have a master class on photo processing where I will provide feedback and guidance on selecting and refining your best images.  In the evening we will share our last dinner together and recall the fond memories we have created of the majestic white horses.
Day 5
Today, after breakfast we will return to the Marseille airport no later than 1pm to bid a fond farewell.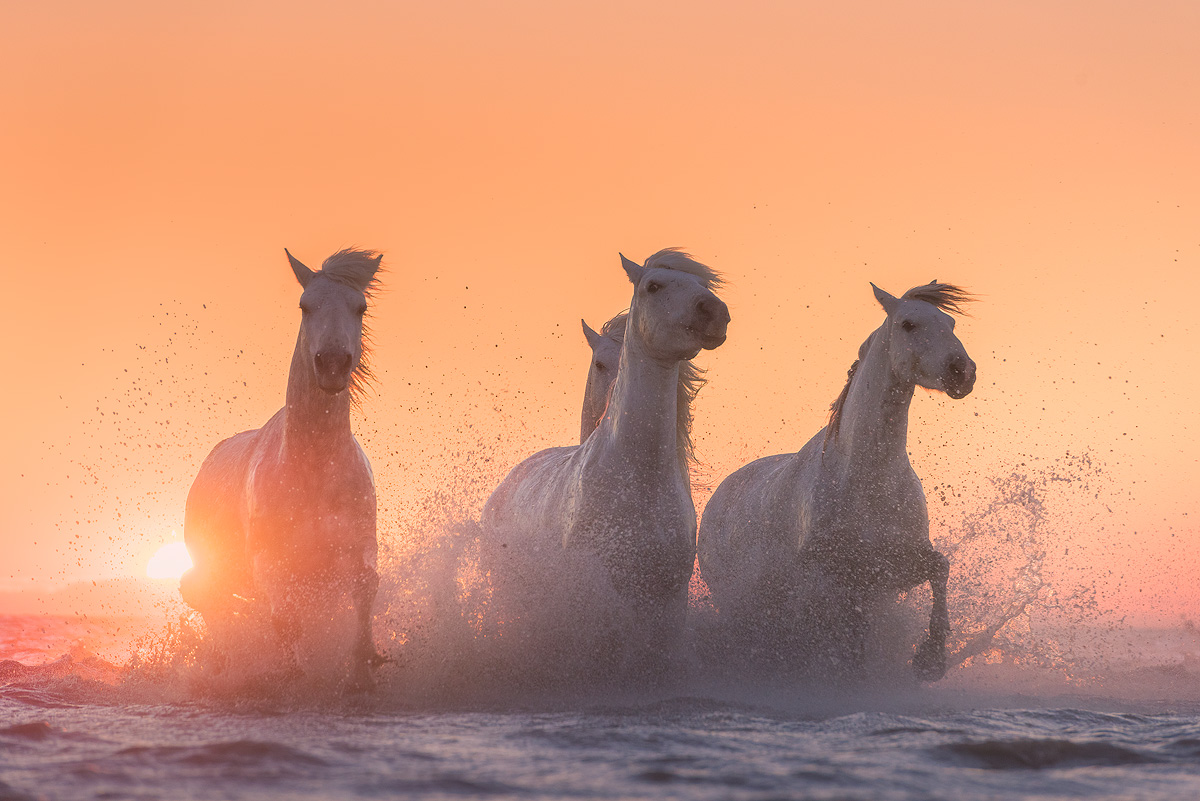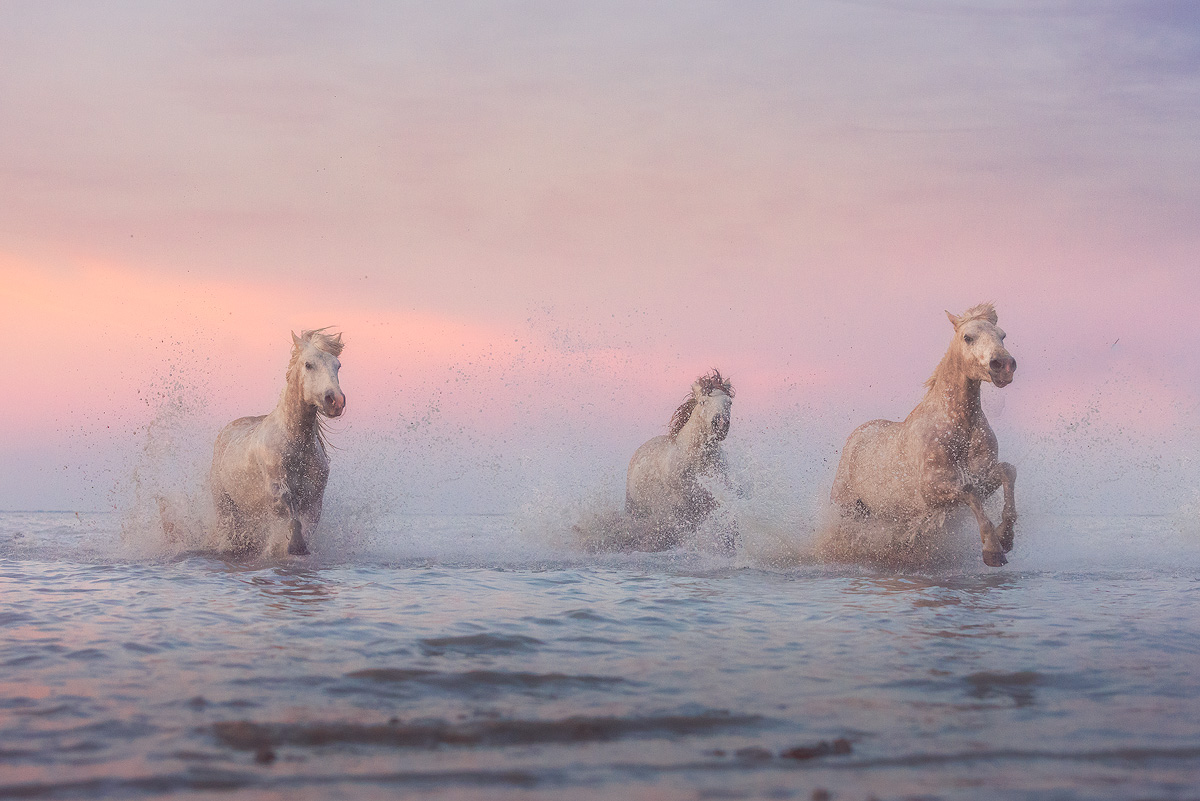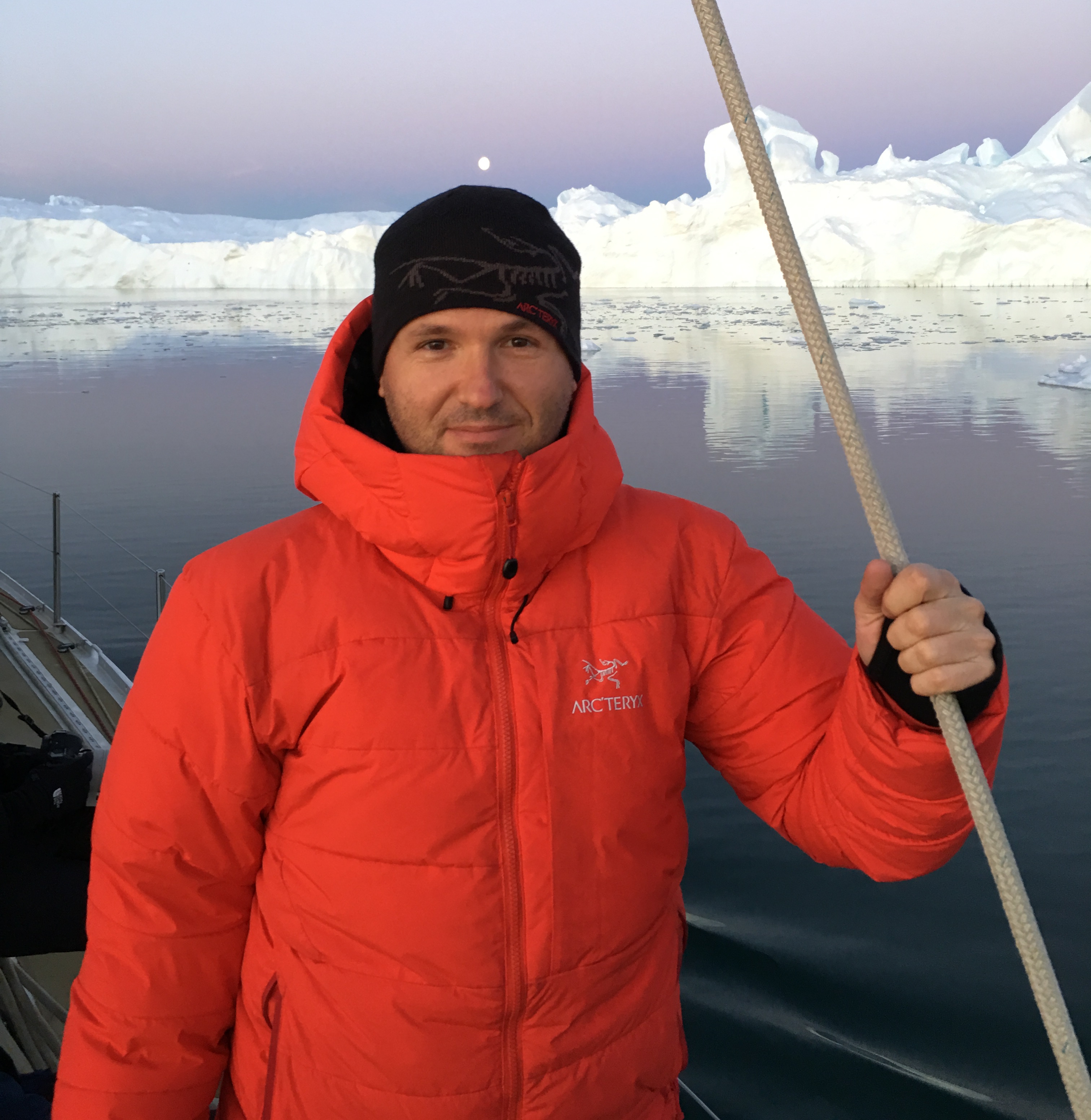 Dennis Hellwig
Tour Leader
Dennis Hellwig Photography
Located in the capital of the Camargue, Saintes Maries de la Mer, just a few kilometers from the village and its beaches, the hotel welcomes you for a moment of calm, relaxation and pleasure in the midst of unique fauna and flora. This hotel provides rooms with private terraces overlooking the pool for a comfortable and friendly setting. In the morning you will have a buffet breakfast, which can be enjoyed comfortably on your terrace or in the dining room with large bay windows opening onto the pool. For relaxation, guests can enjoy free internet access in the rooms and public areas or relax in the swimming pool and sauna.
Disclaimer:  This specific hotel is not guaranteed.  In the event this hotel is unable to accommodate our group size, we will find comparable housing nearby.

Payment Details
Date
Price
Deposit
Payment in full
Spaces
May 2 – 6, 2022
5 days
CANCELLED
Single supplement $300
$750
90 days
prior to the workshop starting date
min 4, max 10
Payment and Cancellation Policy
A deposit of $750 is due at the time of booking.  The remaining balance is due 90 days before the start of the workshop. 50% deposit refunded prior to this. Refunds will be paid by the same method that the original payment was made.
If the minimum number of people has not been reached 3 months before the workshop, I reserve the right to cancel the trip. In the event of cancellation, all participants will receive a refund of the workshop fee paid to me. That's why I recommend not making any binding flight bookings or other paid reservations before the trip has been confirmed.
What's Included
All transportation during the workshop in a spacious van.

Lodging 

All meals

7

sessions with our own private herd of horses and their handlers.

Master classes and editing and feedback sessions during the workshop.

Private access to the horse herd and the services of the "

gardians

".
What's Not Included
Airfare to and from Marseille airport

Alcoholic beverages

Visa (if required)
Disclaimer and Weather
My goal is to send you home with incredible images of the majestic white horses of the Camargue. However, I cannot be responsible for the weather and my primary responsibility is your safety. If conditions are unsuitable for shooting, we will use that time productively to conduct editing and feedback sessions. The schedule does retain some flexibility which will allow us to work around possible inclement weather to the best of our ability.
Please note that due to the cost of securing private access to the herd of horses and their handlers, this workshop is only guaranteed if a minimum of 8 participants are found. In the event that there are not enough participants, you will be fully refunded.
Rights of Use
The images captured during this workshop are yours to use as you wish for both private and commercial use.
Fitness Level
All shooting locations are easily accessible. Some shooting sessions will take place in marshy and muddy areas. Please pack appropriately for this. There will be no hiking or climbing during this workshop, though you may wish to explore the area during your free time.
What to bring
Clothing:
Waterproof jacket and pants for shooting in wet and muddy conditions.

Wellingtons or fishing boots.

Casual clothes for meals and workshop sessions.

Spare shoes in case yours become muddy or wet.
Gear:
A DSLR or Mirrorless camera of any brand which you can operate manually.

Lenses.  A mid-range zoom (ex: 24-70mm) and a telephoto zoom (ex: 70-200mm or an optional 200-400mm+).  

Filters such as a GND to help during sunset.

A sturdy tripod is optional as nearly all images will be shot handheld with a high shutter speed.

A laptop for reviewing images during feedback sessions.

Spare batteries, chargers and additional memory cards.