Japan is one of the most magical places to witness the colorful transition to Fall as the change of seasons sweeps across the islands. The maple and ginkgo trees turn flush with color and frame every vista in bright reds and yellows. Our trip is perfectly timed to experience peak Autumn colors which will beautifully frame the white slopes of the iconic Mt. Fuji.
Enshrouded in rich traditions, a visit to Japan is just as much about experiencing the vibrant culture as it is about taking in the fabulous sights. My visit here last Fall was exciting and I truly fell in love with this incredible country where modernity and tradition intermingle at every turn from the magnificent temples to the quiet hidden gardens. Japanese hospitality is second to none and it would be an honor to invite you to experience this magical side of Japan.
Day 1
On the first day of our Japan adventure we will meet in bustling Tokyo at our hotel for a fun welcome dinner. This will give us the chance to get to know each other and set expectations for the coming days all while we enjoy some of Japan's famously delicious cuisine.
Day 2 – 5 – Fuji Five Lakes
In the morning we will take a private bus to the Fuji Five Lakes area where we will explore Lake Kawaguchiko's lovely shoreline. This impressive lake boasts a stunning view of Mt. Fuji ringed by vibrant fall colors in every direction along the shore. During these days, we will explore the scenic Fuji Five Lakes area and have daily sunrise and sunset photography sessions to take advantage of the golden light which enhances the bright reds and yellows. Mt. Fuji is sure to present a variety of conditions depending on the weather and cloud cover, but it is scenic from every angle. These lakes feature the best fall colors I have ever seen! Observing the fall foliage (momiji) is a popular-past time in Japan, but using my expert knowledge and our private buses will ensure that we can beat the crowds to soak in the views of these scenic locations.
Day 5 – 10 – Kyoto
On the morning of Day 5 we will depart for the beautiful city of Kyoto. The historic feel of Kyoto is like none other. Around every turn tradition abounds with geishas strolling the streets in their traditional attire and incredibly ornate temples and buildings decorating every corner. This city truly inspires your imagination!  
Once we arrive, we will have a free evening to rest or explore the historic streets of the Gion district on our own. The cobbled streets and centuries-old buildings will surely transport you back in time. During the following days, we will experience sunrise and sunset in various locations around Kyoto and we will use our private shuttle to escape the morning crowds at many of the parks, gardens and temples. At some of our locations, we will even have a local model wear a beautifully ornate traditional Kimono to complete our picturesque Japanese scenes.
Day 10 – Koyasan
On this day we will head to Koyasan where we will stay in a traditional Buddhist temple and visit the Okunoin cemetery. The Okunoin cemetery is one of the most atmospheric places we will visit during our trip. Here, we will have the opportunity to photograph a real Buddhist monk who has agreed to model for our images. This monk became my friend during a previous visit and it is a truly humbling experience to stroll with him through one of Japan's most sacred places. As we walk through the Buddhist cemetery we will be surrounded by thousands of moss-covered tombstones set under the cedar trees. During the blue hour, soft yellow lanterns create a mysterious glow over the entire scene. This is surely one of the most mesmerizing experiences of the entire trip and I am excited to share it with you.
Day 11
On our final day we will head to Osaka and say our farewells. Surely the trip will end with many fond memories, new friends, and a newfound appreciation for Japanese culture and tradition. You are welcome to continue your trip from there, return home from the Osaka airport or take the high-speed train back to Tokyo. Either way, you will surely end your trip with some amazing new pictures and experiences as well as a deep appreciation for the unique Japanese culture.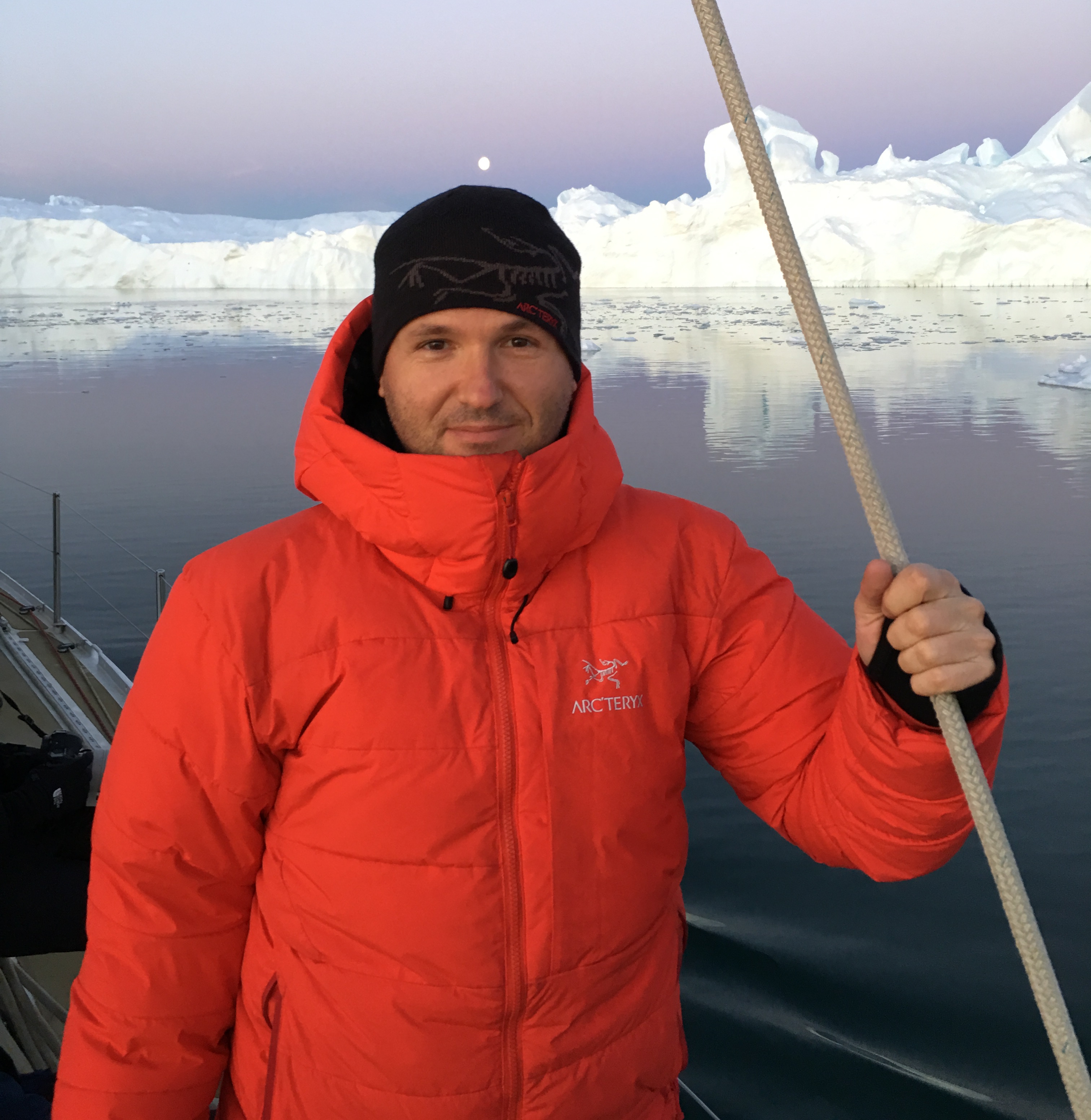 Dennis Hellwig
Tour Leader
Dennis Hellwig Photography
Day 2 - 5 - Fuji Five Lakes
Set in Fujiyoshida, 400 metres from Fujikyu Highland, this hotel features air-conditioned rooms, a spa centre and hot spring bath, and guests can enjoy a meal at the restaurant.
All rooms have a flat-screen TV. Certain units have a seating area for your convenience. You will find a kettle in the room. Rooms are fitted with a private bathroom fitted with a bath. Extras include slippers and free toiletries. This hotel features free WiFi throughout the property.

Day 5 - 10 - Kyoto
The guest rooms come together in a harmony of blonde wood accents and earthtones to capture the warm essence of Japanese aesthetics. Featuring traditional luxuries like partial open-air baths and hori-gotatsu sunken tables, as well as terraces that overlook the Kyoto cityscape, there are different room types to choose from. While paying homage to Japanese culture's functional aspects, our rooms' spacious tatami areas also encourage guests to take their shoes off and make themselves at home. Our baths also invite you to take a long, relaxing soak to unwind after busy days of travel.Guests will find a bottle of local Fushimi sake in each room for adding to their bath water, so all can enjoy this well-kept Japanese beauty secret for soft and supple skin.
At our exclusive Dining Kiyomizu Saryo restaurant, our chefs choose the finest ingredients from both field and sea of the Miketsukuni (Wakasa, Shima, and Awaji) to create delectable traditional cuisine.
Not only can guests enjoy innovative dishes showcasing the natural flavors of Japanese classic cooking, but they can also sample the finest local sake; our menu features delicate and refined varieties from the Fushimi area. We also have an extensive wine list with vintages from around the world, as well as some local ones from the Kyo-Tanba area.
All our dishes are served in Kyo-yaki and Kiyomizu-yaki, Kyoto's fine local ceramics, so your dining experience with us is a feast for all the senses.

Day 10 - Koyasan
This 1000 year-old Buddhist temple offers Japanese-style accommodations, a beautiful garden and free WiFi. Guests are free to attend Buddhist morning services, the Goma fire ritual and meditation.
Rooms feature tatami-mat flooring, comfortable futon bedding and paper sliding screens. They are fitted with an LCD TV and a safe. Some bathroom facilities are shared, some rooms have a private bathroom.

Payment Details
Date
Price
Deposit
Payment in full
Spaces
Nov 13 – 23, 2022
10 days
USD 4,900
USD 1,000
90 days
prior to the workshop starting date
min 4, max 8 people
Spouses are welcome! Please ask for a special discount when making your request.
Payment and Cancellation Policy
A deposit of $1000 is due at the time of booking.  The remaining balance is due 90 days before the start of the workshop. A 50% deposit can be refunded prior to this.  Refunds will be paid by the same method that the original payment was made.
What's Included
All transportation during the tour (Shikansen high speed train, cabs, privately charted bus)
Lodging in hotels (double occupancy in Japanese or Western hotel rooms, single supplement + $1,000 if available),
Breakfast (in Koyasan (last day) breakfast in dinner
Master classes and editing and feedback sessions during the workshop incl. a link to all of my recorded post processing videos
What's Not Included
Airfare

Transportation from Tokyo Airport to the hotel in Tokyo at your arrival
Transportation back from Osaka to Tokyo

Lunch and dinner (except at the last day, dinner will be included)

Alcoholic beverages

Visa (if required)

Single supplement (+ $1,000)
What to bring
Clothing:
Waterproof and windproof outer shell jacket and pants.
Warm jacket and thermal clothing layers.
Casual clothes for meals and workshop sessions.
Gear:
A DSLR or Mirrorless camera of any brand which you can operate manually.
A wide angle lens (ex: 14-24), a mid-range zoom (ex: 24-70mm), and a telephoto zoom (ex: 70-200 mm).
A tripod.
A laptop for reviewing images during feedback sessions.
Spare batteries, chargers, and additional memory cards.