The Lofoten Islands:  inspiring, rugged, and colorful!  I am personally inviting you on the visual adventure of a lifetime to discover Lofoten's incredible fjords, boulder-strewn beaches, and delicate ice formations.
The Camargue region of France is famous for its majestic white horses! You're invited to join this intimate and unique experience to truly capture the wild spirit of these noble white horses!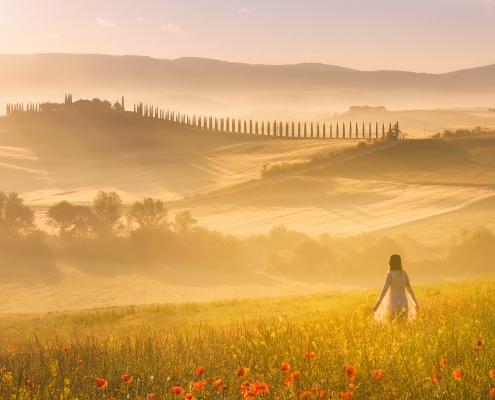 When you think of Tuscany your imagination immediately conjures romantic images of rolling green hills cloaked in mist, cobbled streets lined with tall and elegant Cypress, and traditional meals featuring rich local cheeses and wines.